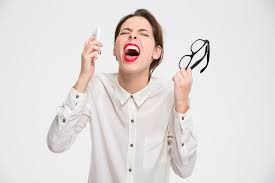 *First published on www.mymindsnaps.com* (You can read it there too. I highly recommend the site —-it can transmogrify you)
January 17th, 2014
*This is an emergency call for a husband*
On this fateful afternoon, we had over fifteen matters in court and three for trial in the afternoon. I was just too upset. Why was I being made to suffer and sit endlessly for other people's problems? Haba! This EFCC matter to add to my problem, just had to go on and on, and these people can like to over-flog issues, particularly in cases like this where one correct yahoo boy was standing trial.
So, out of boredom, I decided take a walk, anything to get out of the courtroom where the only option is to listen to this unintelligent, boring, shoot-me-in-the-head line of questioning going on. I was already exhausted and looking at enduring three more trials. I was wondering when my misery would end. One of those days you just get tired of doing the same thing. I took my walk and crossed to the other magistrate court to retrieve an original case file, hoping the police prosecutor wouldn't waste my time.
All of a sudden, a young man accosted me on the way. He had some papers with him. For one frantic moment, I thought I was looking at a potential client determined to force his services on me.
However, he started speaking, and it turned out he wanted me to fill out this holiday coupon. He was so eloquent, full of yarns. But I'm a Naija girl, and I was wondering who this guy was trying to fool. Biko I need fresh air now, can't you see my Ede and Ravenscroft gown is looking more like Harry Potter's gown on me. All I need is a wand to cast a sleeping spell on everyone just to relish some quiet?
But this bobo wouldn't leave me alone o. He kept on talking: You can win o, you see, sister, have faith. I told myself: Toyosi, before this guy will kill you with talk, you will save more time filling this stuff and allowing him move on, and letting you be to wander aimlessly within the court premises, enjoying the fresh air. A colleague was with me and wasn't particularly taken with the guy's spiel.
But I was suddenly feeling mischievous. So I got the form. After glancing through, I smiled to myself, collected his pen and started filling. My name and phone number were the only accurate information in that paper. Thereafter, I went on with the painting of the kind of picture Hollywood movie execs would fall over themselves to get the rights to. The truth and nothing but the truth? What is that one? Abeg, African Magic set rolling.
I . . . above 30, lawyer, married, resident of Lagos, Nigeria. Husband – Naval personnel above 30, travels internationally, no kids yet, will like a wonderful vacation in your five star hotel. A wonderful honeymoon for workers like us will be sufficient.
I gave the dude a good recommendation for a good job and I returned his pen.
And now, on this other afternoon, I was jejelly sitting on my own, minding my business, when an unknown number called me three times before I decided to pick. On the fourth call, I answered. A very melodious voice said: Is this Mrs. Abikoye Oluwatoyosi? I'm like yes, trying to ignore the word "Mrs." I want to confirm some information. And I'm like ok go ahead.
Then the blows came. You are married? I stuttered, "No…em, yes, er, married but not yet in the church…" Where those lies came from, I don't know. Your husband is a naval officer? I almost choked with sudden laughter. I'm like, Ehn ehn. You live with your kids in Lagos? My eyes almost came out of their sockets. Your husband travels internationally? I was ready to pass out from holding back my laughter.
And then the good news: Congratulations, madam. You just won a one-week fully-paid trip for you and your spouse to South Africa for one week and it is valid for one year. I was so shocked that the first question I managed to force out of my frozen lips was: "In Nigeria?" Please, do come to Protea Hotel in Ikeja tomorrow by 3pm, where your coupons and valid document – or something like that I think I heard – will be handed over to you. "Hah! I have exams tomorrow," I managed. Okay, will Sunday be convenient for you, madam, at Protea Hotel by 4pm? Please do come with your husband. "Hah! Please, I'm in a meeting. Is this your number? I will get back to you shortly." I was rambling. What meeting? Get back to who shortly? Very well, have a wonderful afternoon, madam. And congratulations again.
Mogbe! I lamented. Toyoooo, you have come again. Your mates will be busy winning houses, cars or 10 million naira. You went to win a vacation, when boyfriend you not get, talk less of husband. Moo daran.
So here's my advert: If you are above 30, and can pose for one afternoon as my husband and a naval personnel who travels internationally, then I need your services for a fee, probably a vacation in South Africa. Please reach out to me. A woman desperately looking to make use of her awoof is waiting.